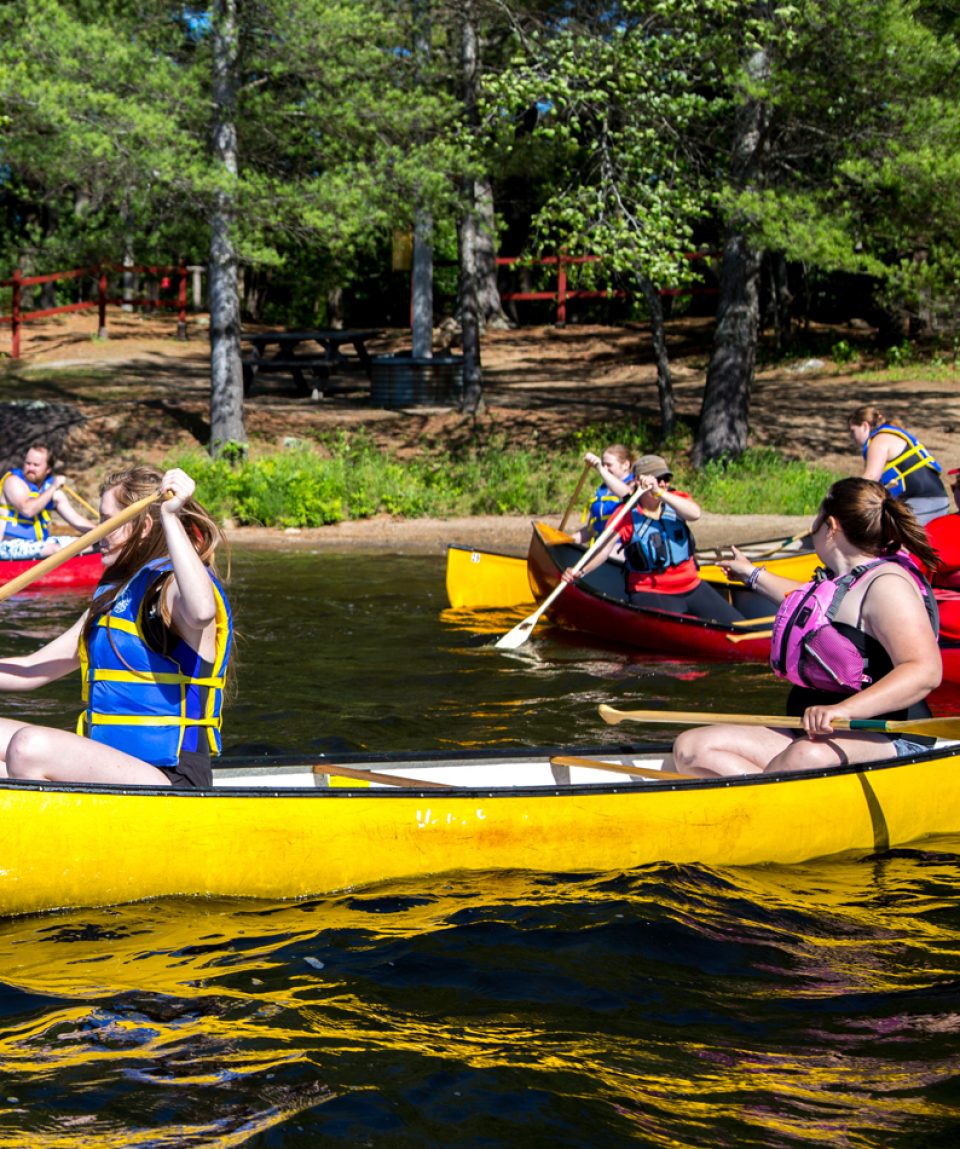 Tandem Canoeing
This is the quintessential Canadian outdoor experience.  Whether seasoned canoeists or first time paddlers, our instructors will ensure your participants have a memorable experience.  Working in pairs, or groups of three, participants will learn proper canoeing etiquette, strokes, and form in and around the water.  Depending on weather conditions and paddlers' proficiency, program can include a canoe hike and/or canoe games.
There are many options available in this program:
Skills Development:  During the 2-hour mini-clinic our instructors will help participants develop their paddling skills, with an emphasis on proper stroke technique.  This option is best used by groups preparing for their own canoe trip.
Canoe Ecology Hike:  After a brief canoeing lesson, participants will be led around the lake's edge.  This is a perfect opportunity to see Bark Lake from a completely different angle.
Splash and Tag:  After a brief lesson, participants will have the opportunity to play canoe games.  This is a chance to get wet and have fun… while in a canoe!
We encourage school groups to complete the OPHEA recommended swim test prior to arriving at Bark Lake to maximize your time in the canoes.
An attending supervisor must accompany students during the activity.
Season
Spring, Summer, Fall
Focus
Leadership, Recreation, Curriculum (Physical Education, Science, History)
Time
Day