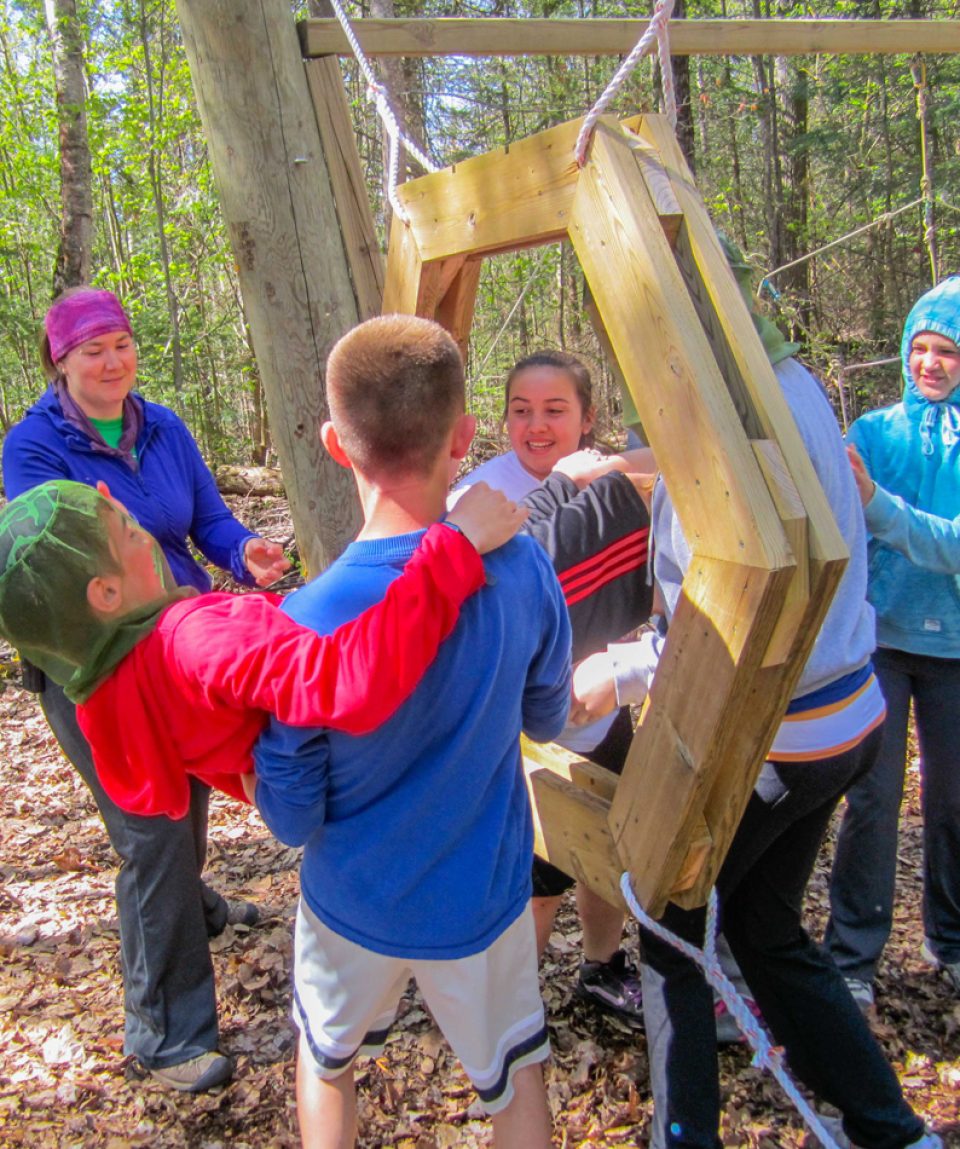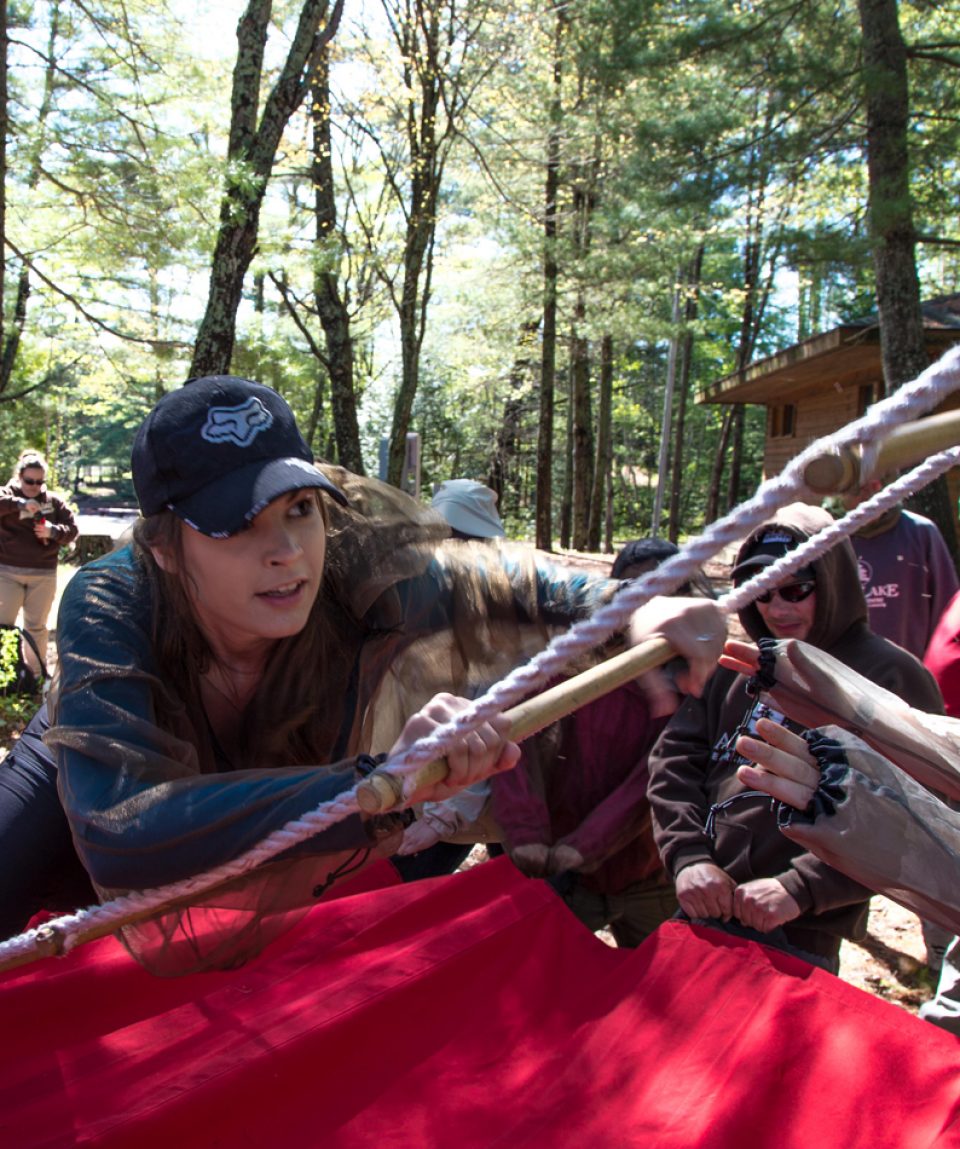 Low Ropes & Challenge Course
Keeping things close to the ground, participants will work on consensus building, problem solving, and communication to foster their trust and teamwork skills.
When focused on recreation, low ropes are an opportunity for participants to have fun and be active.  Elements will be selected to allow all participants an opportunity to climb and play.
As a leadership program, low ropes can offer much more.  While not every participant will have the opportunity to climb every element used, everyone will be playing an important role for the team.  Participants will learn the importance of behind-the-scenes leadership, of putting the team first, and the value of being able to see the big picture.
An attending supervisor must accompany students during the activity.
Season
Spring, Summer, Fall, Winter
Focus
Leadership, Recreation
Time
Day