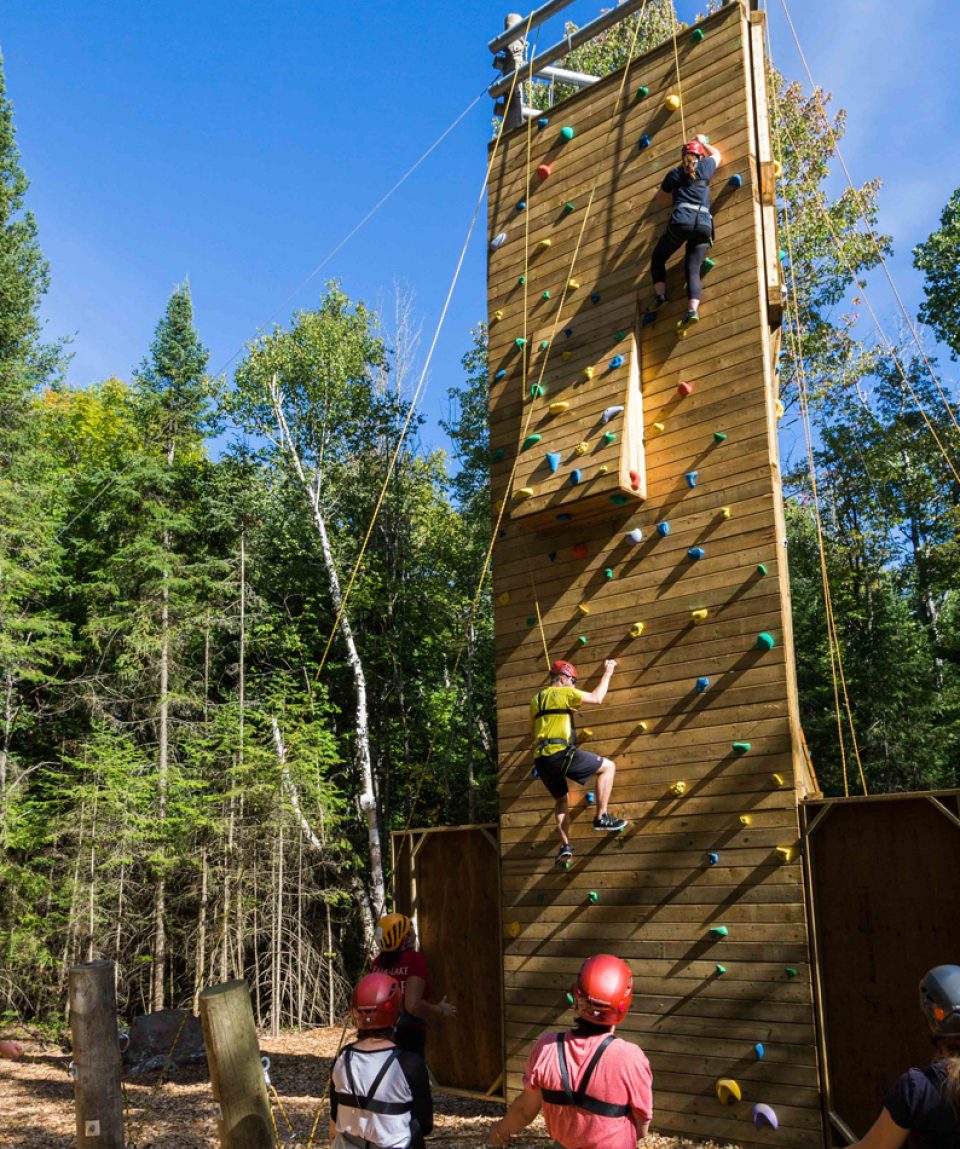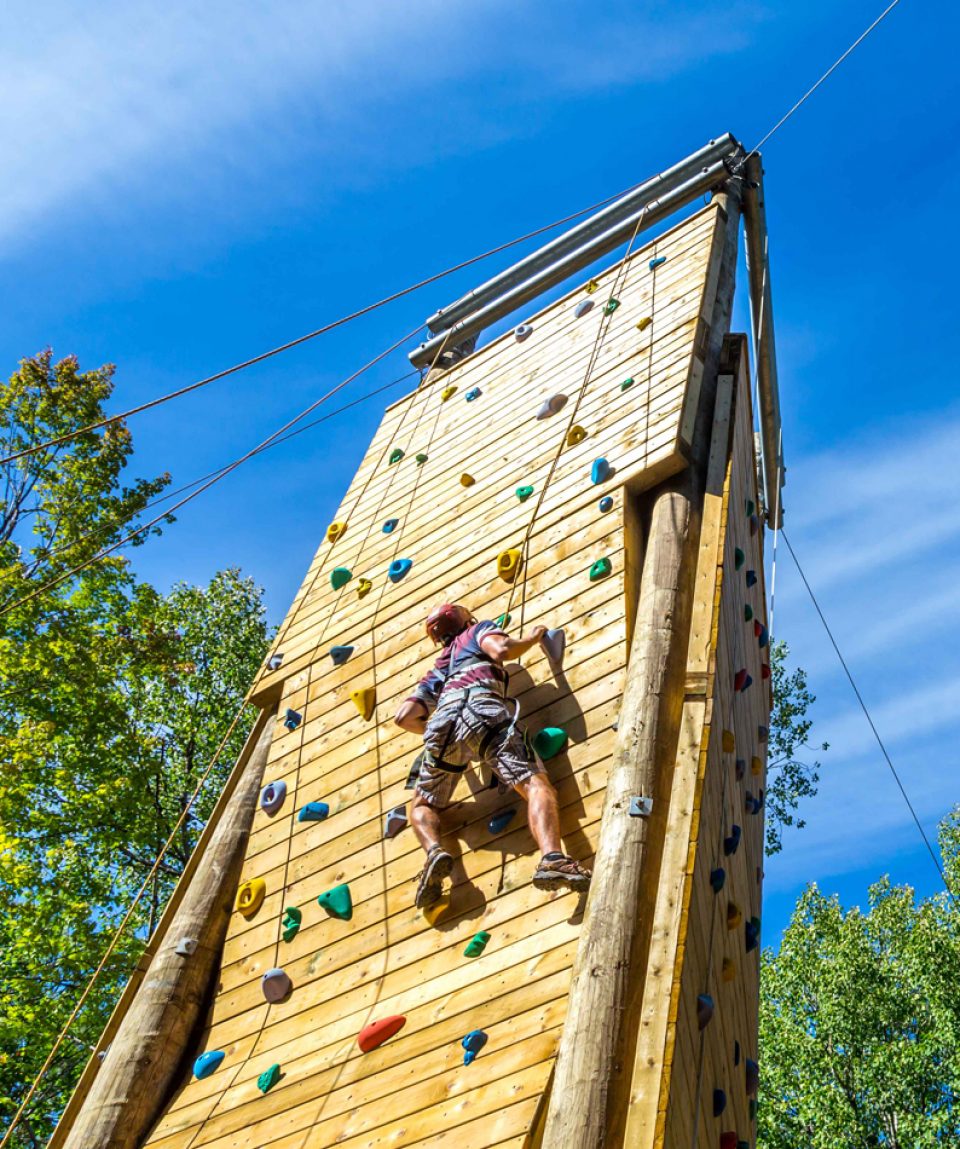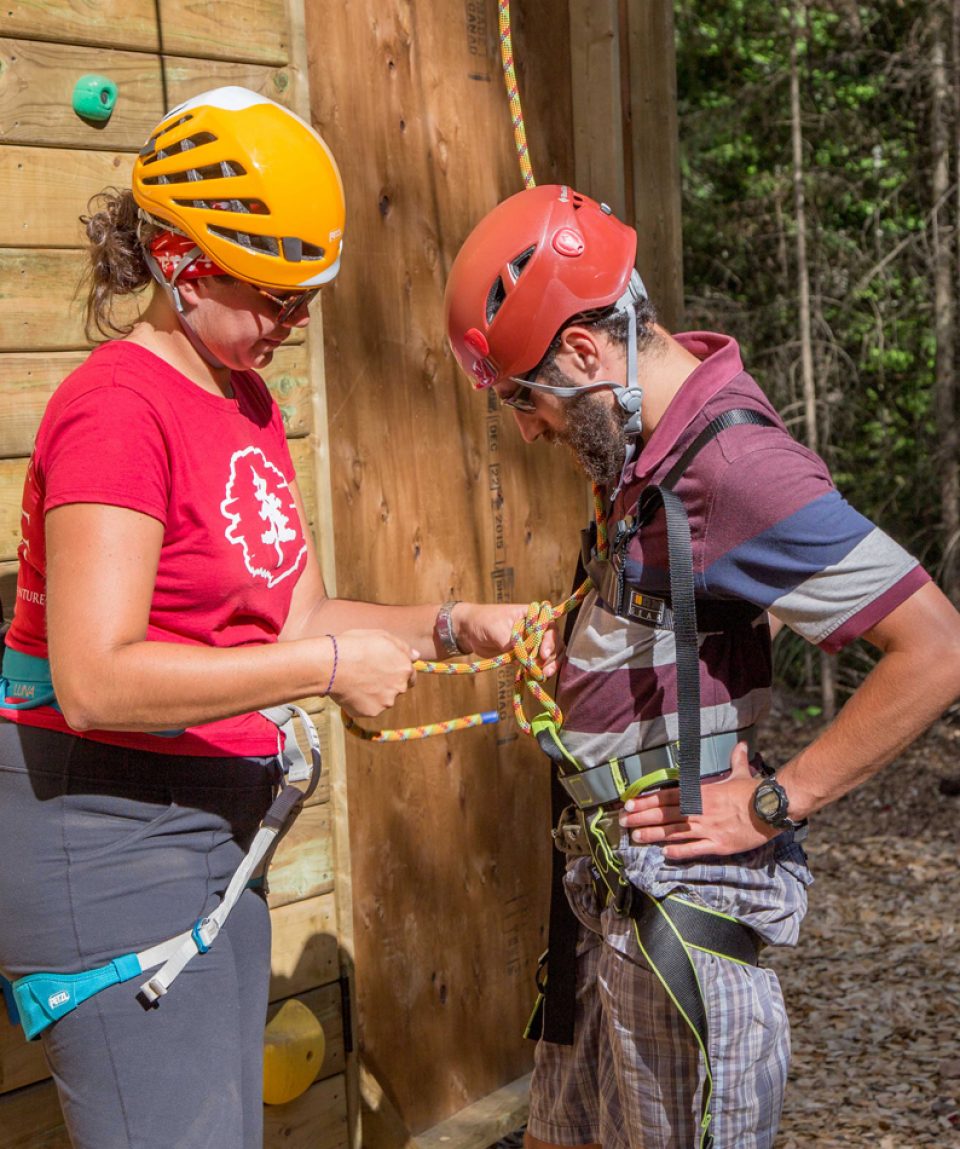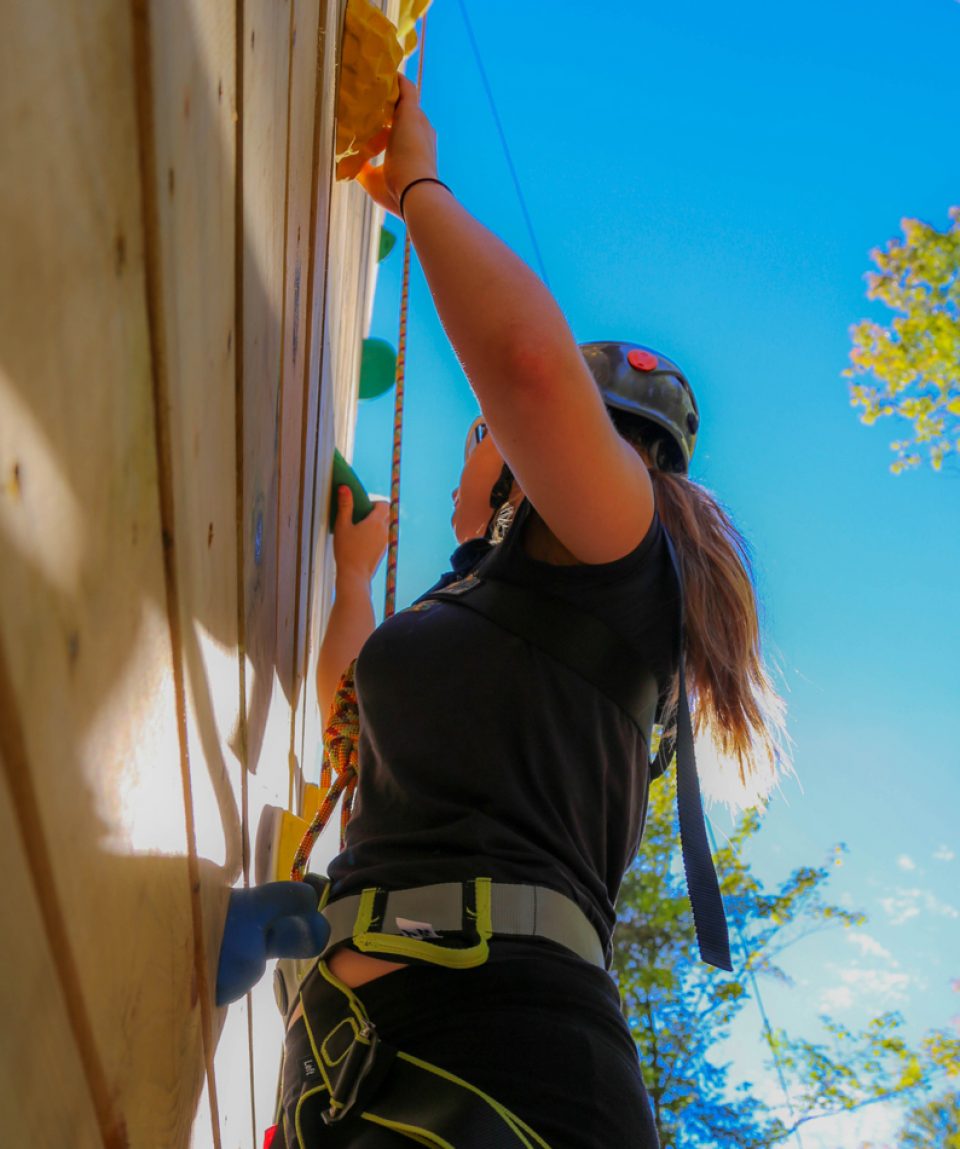 Climbing Tower
from $0.00
"The Phoenix"
In Fall 2016 we completed the construction of our new 32'Climbing/Rappel Tower. Affectionately named "The Phoenix". This adventure filled activity will push both new and returning guests to climb to new heights and tower over their challenges. Choose to just climb or combine climbing and rappelling for your program block.
The Phoenix:  Three Different Challenges, One Amazing Experience
Apex Wall:
A journey of a thousand miles begins with a single step; and sometimes that step is straight up.  The Apex Wall will offer 32 feet of straight-up challenge.   Using climbing holds, participants will climb up the vertical face of the wall.  A sense of strategy, trust in your teammates and willingness to push yourself are all key to a successful ascent.
Inverse Incline Wall:
Let us turn your world upside down!  Very similar to the Apex Wall, the Inverse Incline Wall is different in that instead of being straight-up it actually leans over; it's our very own Leaning Tower of Pisa.  This element is well-suited for those with previous climbing experience or with the thirst for a greater challenge.
Rappel Wall:
What goes up, must come down, but who says you can't have fun while you do it!   Once at the top of the tower participants will be set-up to come down under their own control, with a trained facilitator on back-up to keep things safe.  At Bark Lake even ending an activity can be an important and rewarding experience.
An attending supervisor must accompany students during the activity.
Season
Spring, Summer, Fall
Focus
Recreation, Leadership, Curriculum (Physics, Math)
Time
Day, Evening (Summer)