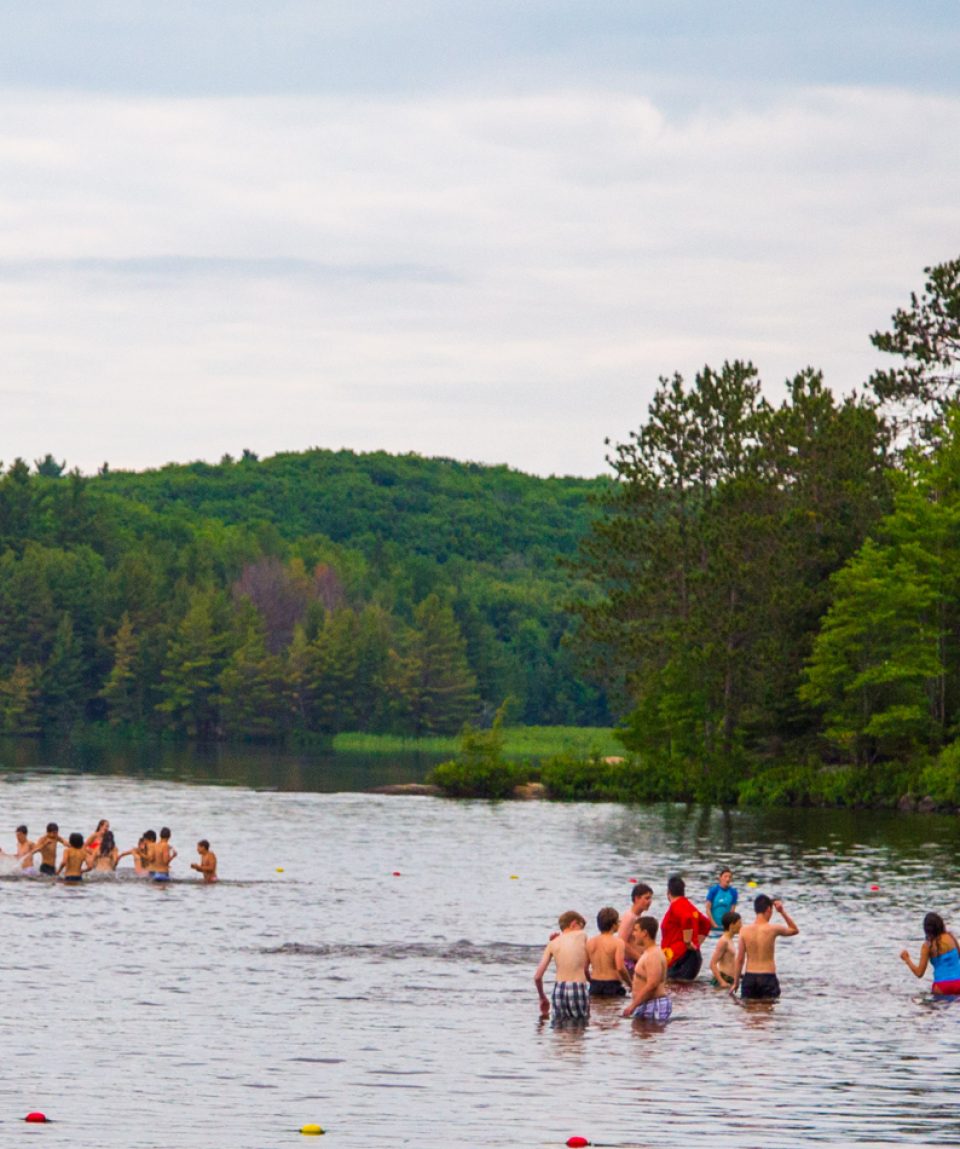 Swimming
Need to escape the heat?  Nothing beats a refreshing dip in Bark Lake.  We have two designated swim areas to meet all your swimming needs!
The Waterfront: located in the core section of camp.  If you are looking for a quick swim to cool off this is your place. You can either walk in from the small beach or slip in off of one of the docks a little deeper. This section is roped off and where swim tests take place.
Second Beach (located about 15 minutes from the Dining Hall) should be your destination if you want a longer, more relaxing swim period.  This natural sandy beach also has a volleyball court and fire pit.  The shallow swimming area is perfect for schools groups and families!  Consider pairing a Second Beach swim period with a Beach Party!
A chaperone must accompany minor participants during the activity. Swim Test can be provided if needed in accordance with OPHEA guidelines. You may also wish to complete a swim test prior to arrival.
If you require lifeguards, please make arrangements with Guest Services prior to your arrival at Bark Lake.
Please note this activity is weather permitting.
Season
Spring, Summer
Focus
Recreation
Time
Day