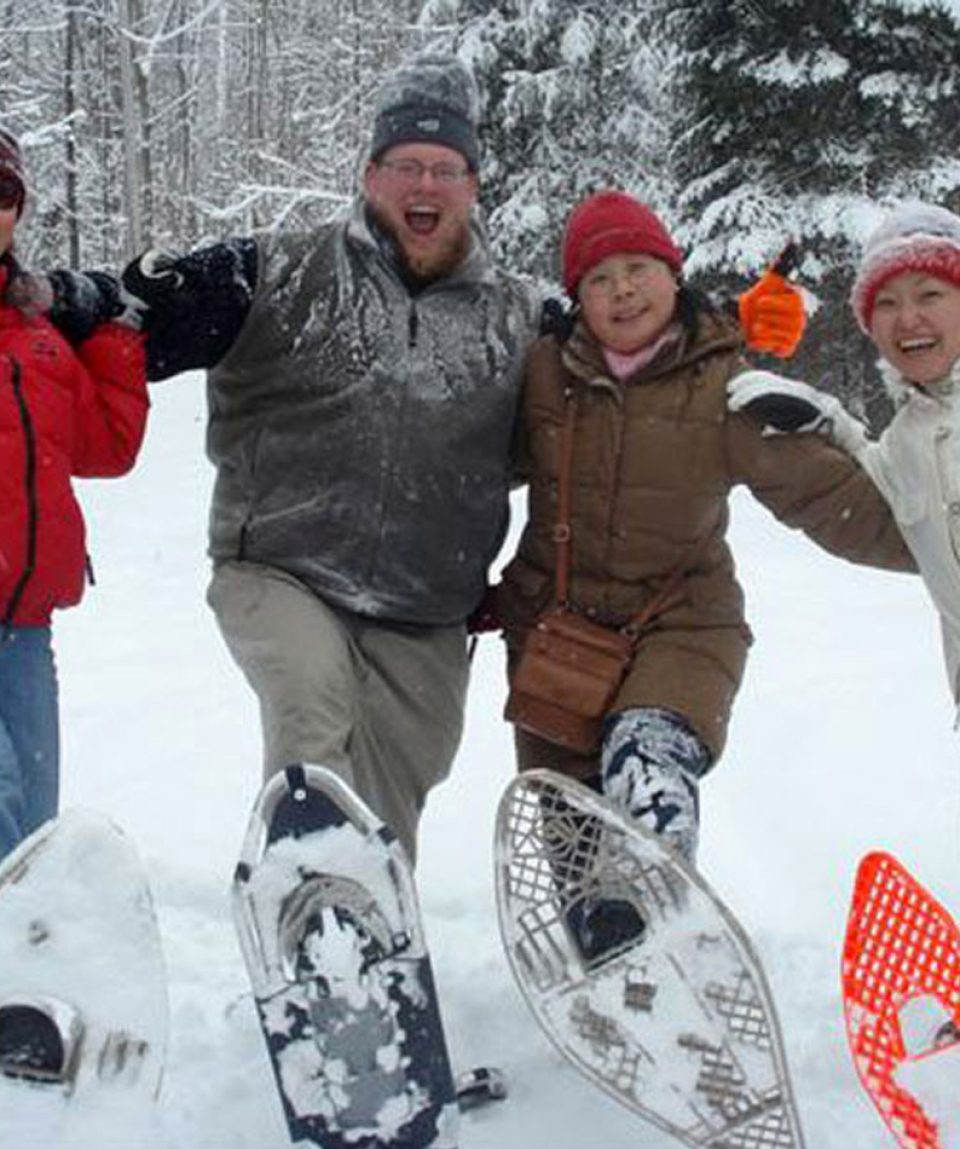 Snowshoeing
Snow Permitting, this program is great for both beginners and advance snowshoers. Our facilitators will help participants gain skills needed to maneuver in their traditional winter footwear and teach the fundamentals of the sport. Hiking and games on snowshoes are always a good time, no matter your age.
Warning:  You will get stuck, and you will laugh!
This can be combined with the Winter Ecology Hike.
An attending supervisor must accompany participants during the activity.
Season
Winter
Focus
Recreation
Time
Day