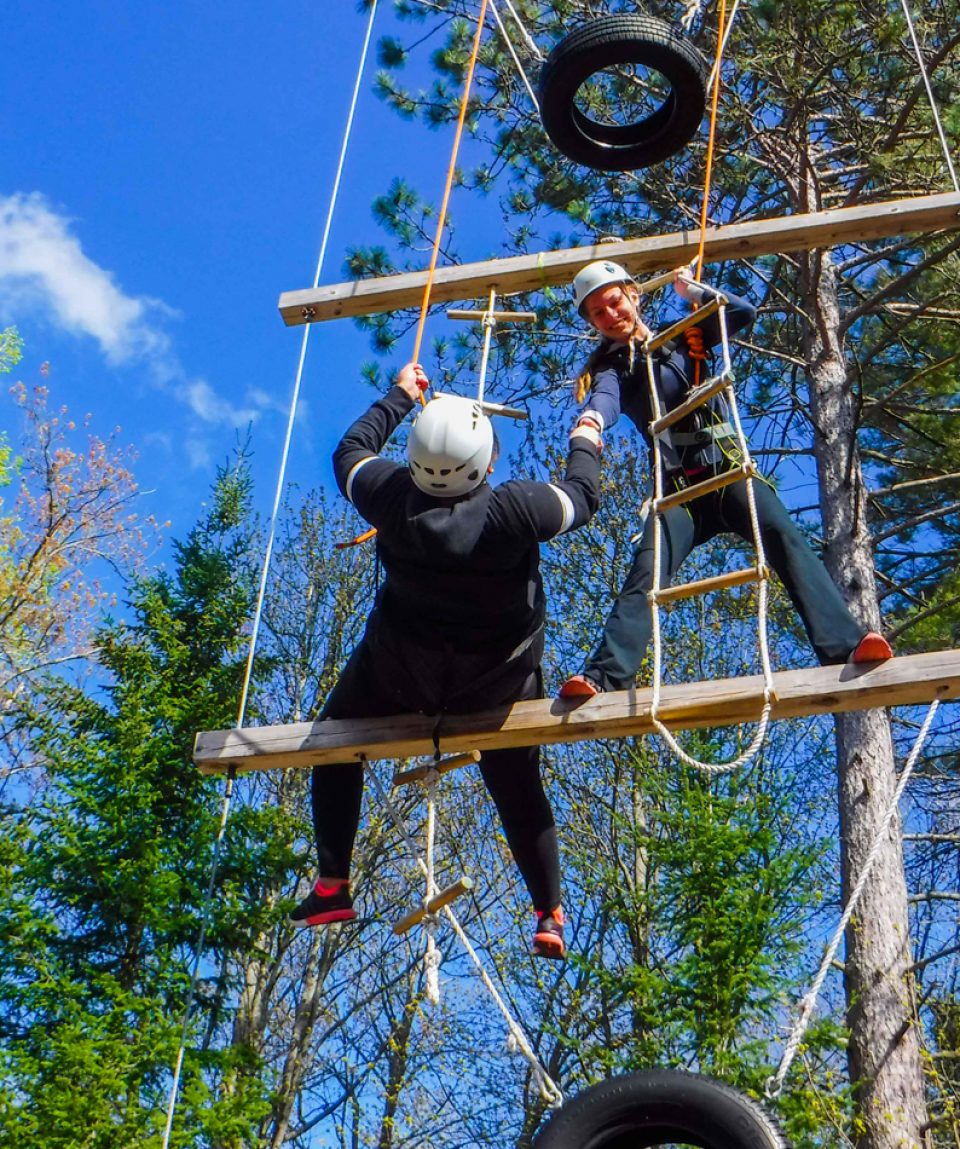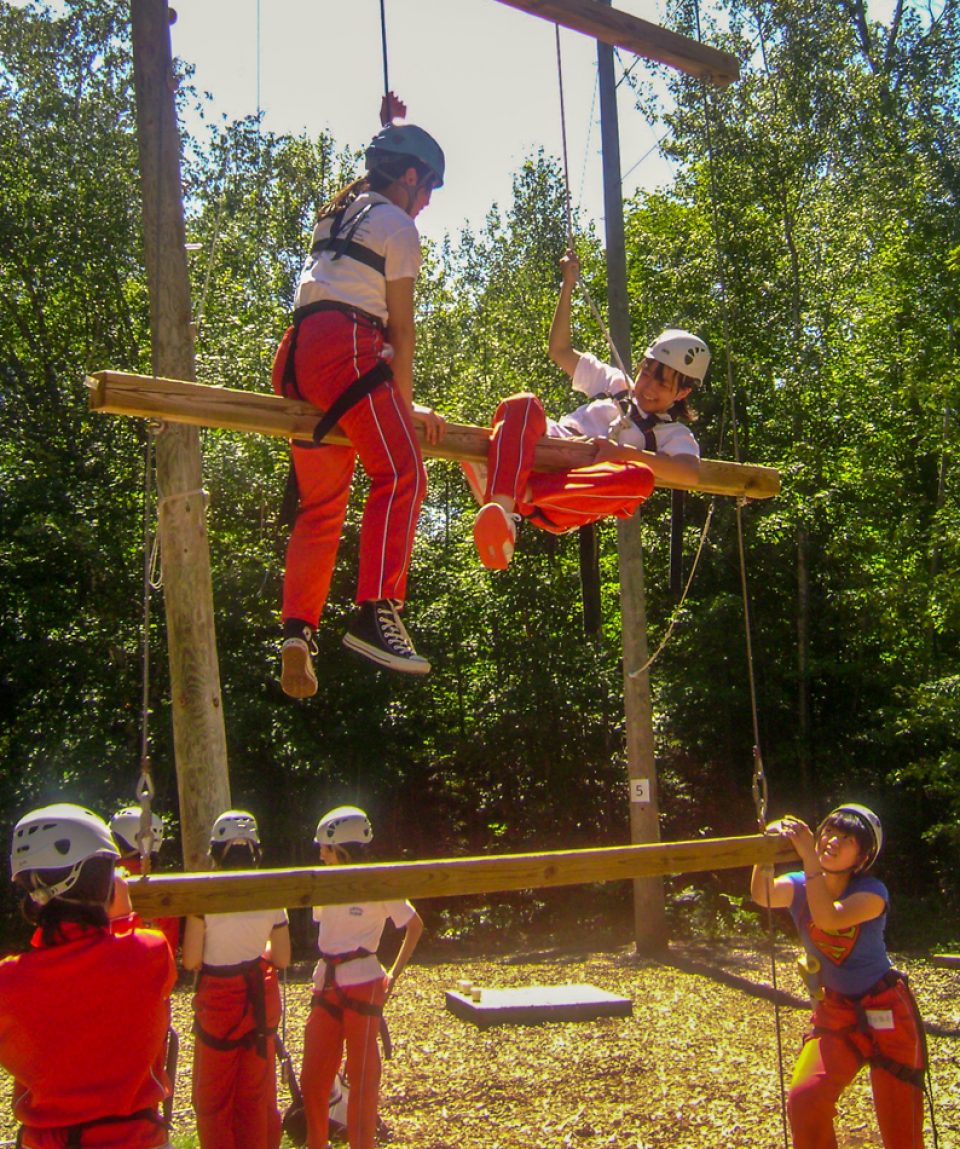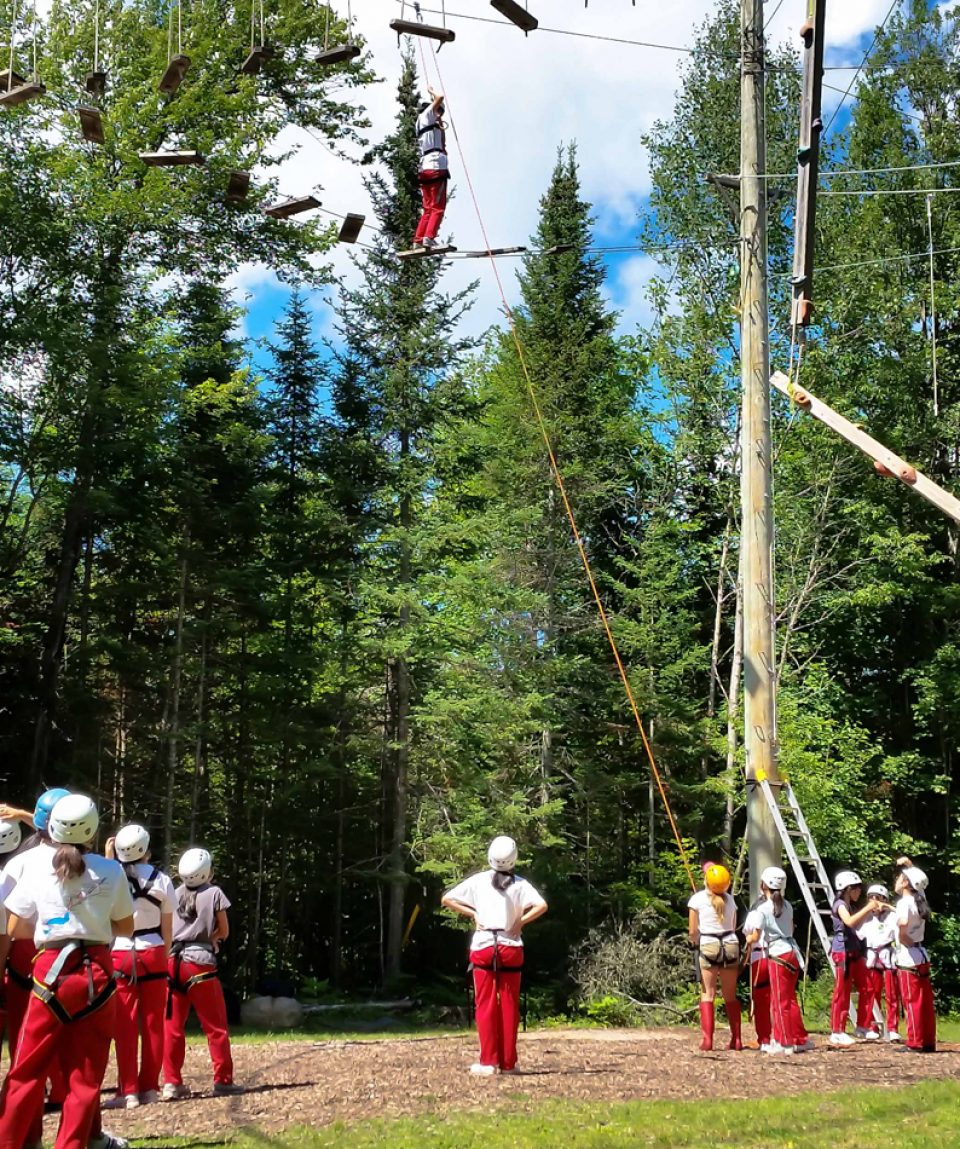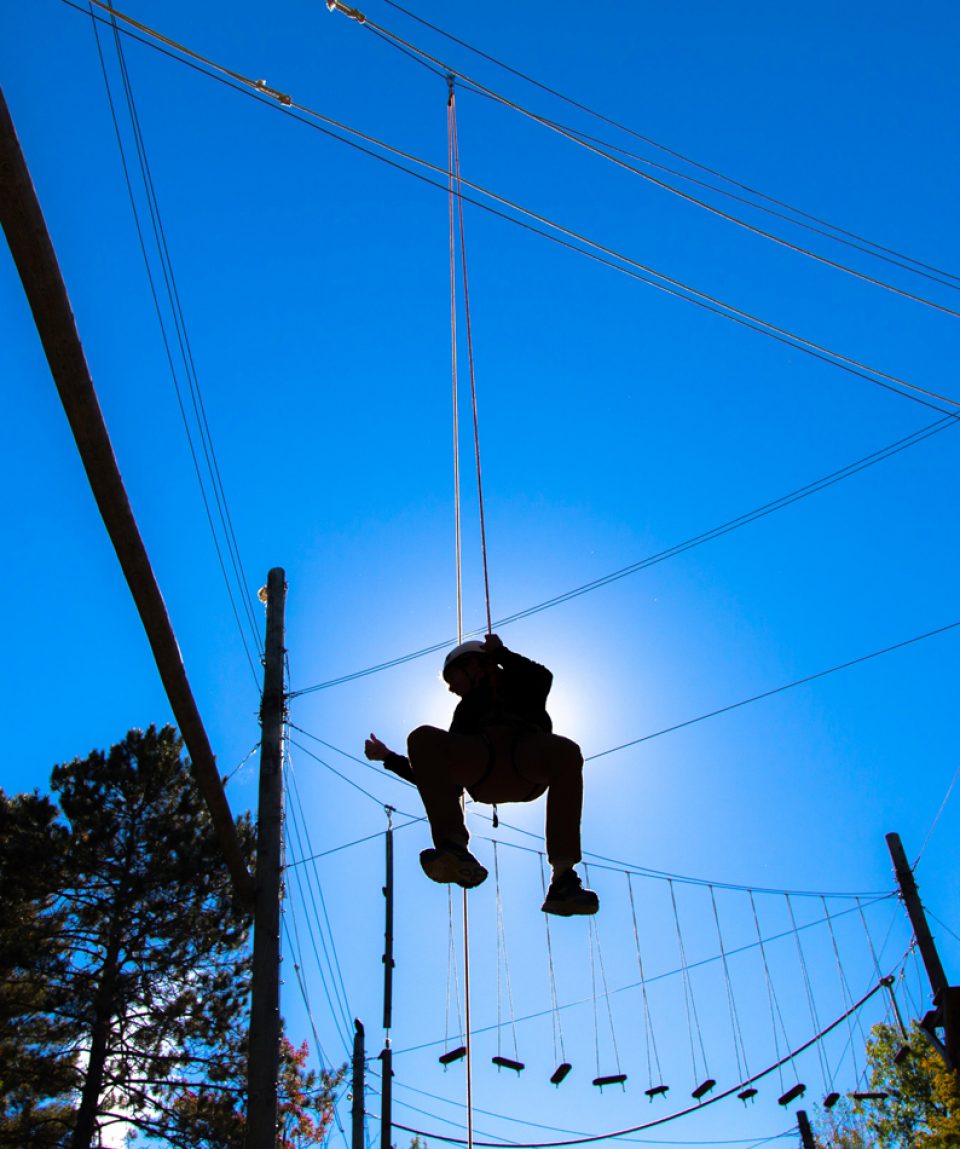 High Ropes Challenge
Harness up, tie in, and push yourself to the limit! Participants are encouraged to step out of their comfort zone and experience new challenge… 30' in the air.  Both solo and tandem elements are available.  Led by ACCT certified practitioners and Bark Lake facilitators.
Goal Setting is a major component of this activity and climbers will be asked to set realistic, yet personal challenges.  For some it may be to make it to the top of the pole; for others it may be to complete the course blindfolded.
Belay School: participants must be in Grade 7 or higher in order to attend belay school. Participants will be under direct supervision a trained instructor.
Participants will learn the skills needed to belay a climber on the Bark Lake Challenge Course.  This is a great activity if looking for added leadership.
An attending supervisor must accompany students during the activity.
Season
Spring, Summer, Fall, Winter
Focus
Leadership, Recreation, Curriculum (Physics, Physical Education)
Time
Day, Evening (Summer)